Upright & Traditional Monuments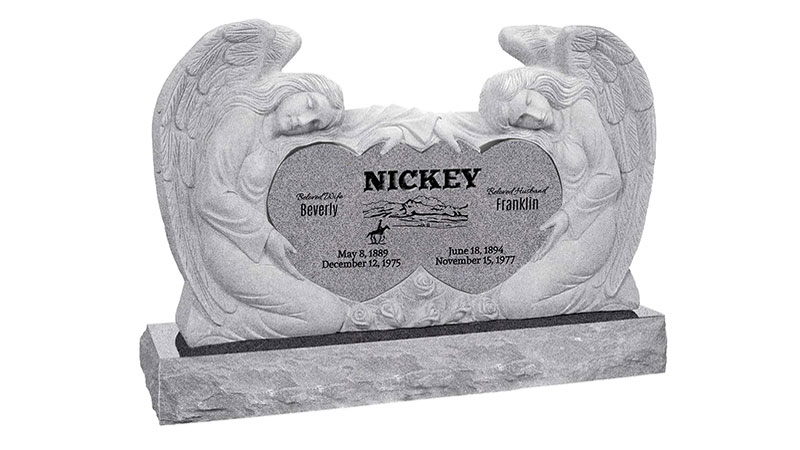 Upright Monuments
Upright monuments are commonly referred to as headstones. Varieties include: tables and bases, slants on bases, slants on concrete, statuary, artistic, and elaborate monuments. Throughout time, people have chosen to commemorate the lives of those loved, and respected by the creation of customized burial monuments.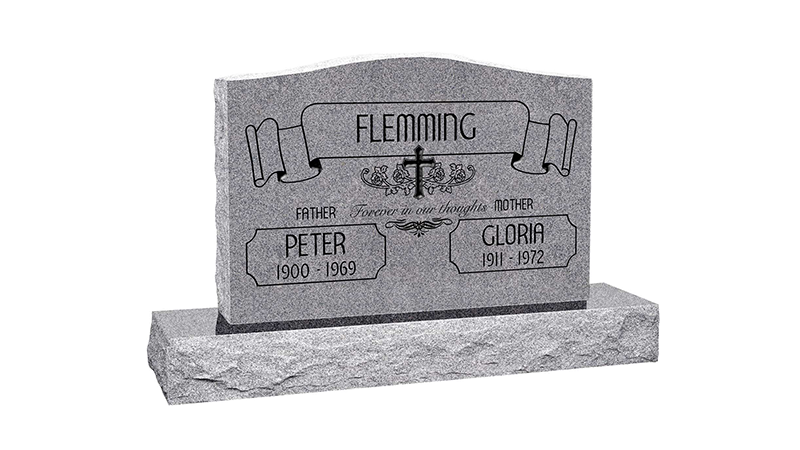 Traditional Monuments
These are the stones most people think of when they think of headstones. They are upright monuments comprised of two parts, the upper, called the tablet, and the bottom, or base. The tablet bears the inscription and can be chosen from wide variety of granite types, sizes, shapes and finishes.
Before you purchase any burial monument, you should know that some cemeteries may not allow upright burial monuments. Some cemeteries may only allow flat bronze or granite burial monuments. Likewise, often sections in centuries are dedicated to certain styles: upright, flat, etc. The type, size and style of burial monuments you want may be influenced in your choice of cemetery property. Always check with your cemetery for memorial type and size restrictions, identification and design requirements, as well as other information necessary for monument installation. Have questions? Please feel free to contact us.
Eagle Memorials
327 West St.
Tonganoxie, KS 66086

Proudly Serving
Lawrence, KS | Kansas City, KS
Tonganoxie, KS | Bonner Springs, KS
Lansing, KS | Leavenworth, KS | Topeka, KS
All of Northeast Kansas & Northwest Missouri